Things You Might Hate About Living in Norfolk Virginia
Share this blog with your friends and family!
Living In Norfolk, Virginia
1. Norfolk's Overcrowding
So I mention this as a con, as I'm someone who likes to live in open spaces without a lot of people living around me.  Some people enjoy living in the city life, so this might not bother everyone.  However I feel based on Norfolk's size by square miles compared with the overall population, which according to WorldPopulationReview.com is 237,045, Norfolk is slightly overcrowded.
The downtown area especially feels crowded and the majority of the housing lots are very large.  I will mention it further down this article, but traffic is horrible in Norfolk and that can be greatly attributed to the overcrowding.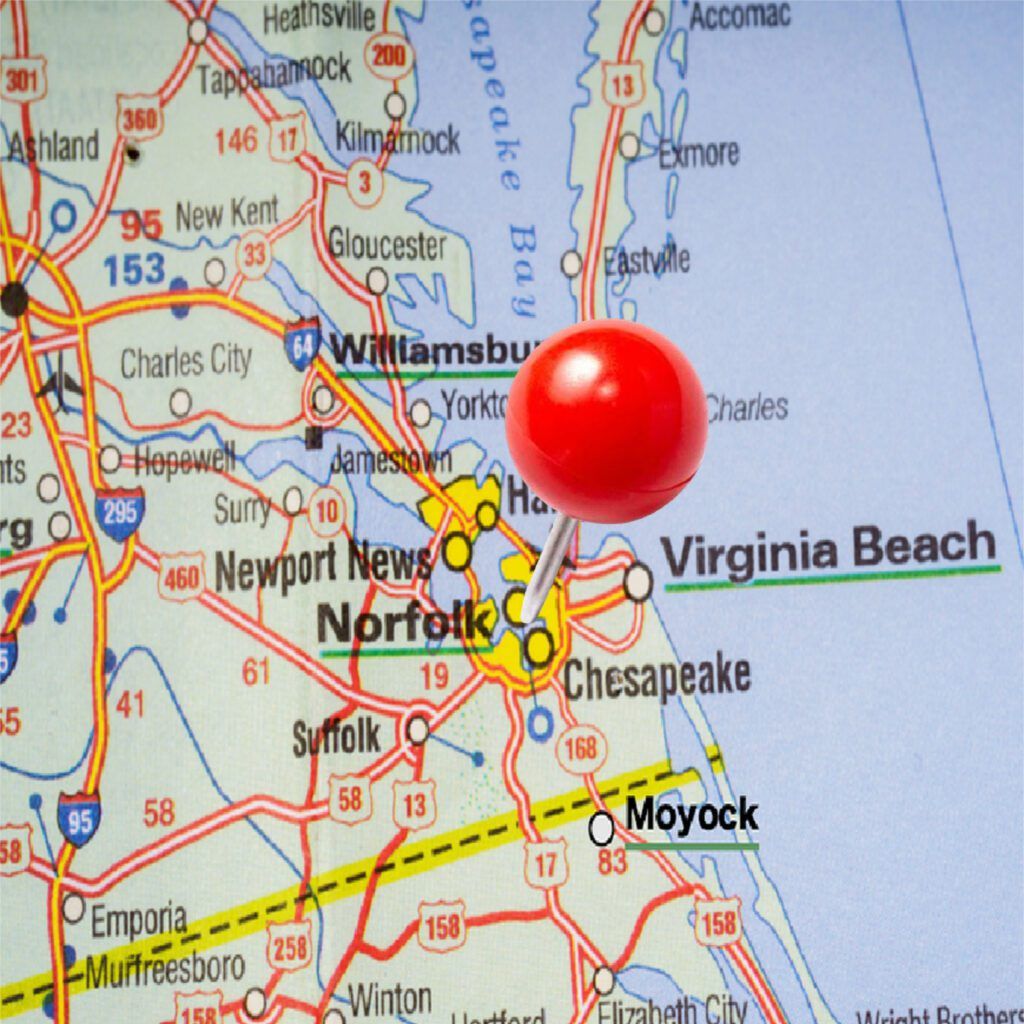 2. Flooding
Norfolk, Virginia is right at Sea Level and many areas within Norfolk are below Sea Level.  Therefore Flooding is a huge problem throughout the majority of the city.  It really doesn't even take a lot of rain to cause flooding in Norfolk, as sometimes just strong tide with some wind can provide enough to cause nuisance tidal flooding.
However during Hurricane Season and beyond into the the Fall when Nor'easters are common, the flooding in Norfolk can go well beyond nuisance level. Many roads throughout Norfolk are unpassable during heavy rains, especially in the Ghent and Downtown areas.
Below is a map of the Storm Surge levels within Norfolk, Virginia and what the flooding would look like, depending on the strength of the storm. This map and additional information about flooding in Norfolk, Virginia can be found here.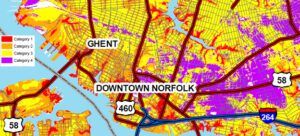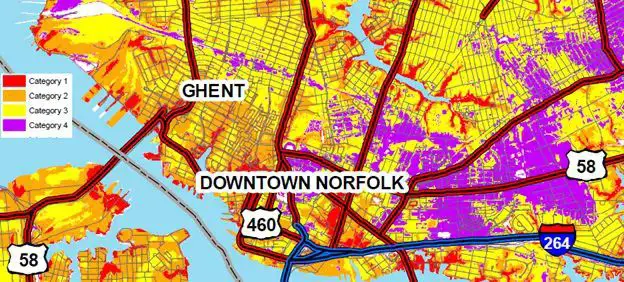 Our team talks to so many people thinking about moving to Hampton Roads Virginia just like you and we absolutely love it! Click the button below or go ahead and shoot us a text by tapping this number: (757)-520-2092
3. Real Estate Taxes
I feel this could easily be one of the NUMBER ONE reasons you might hate Living in Norfolk, Virginia.  The amount you pay in Real Estate Taxes in Norfolk, Virginia compared to other cities in Hampton Roads tends to be much higher than other cities.  The Real Estate Tax in Norfolk, Virginia is currently $1.25 per $100 of accessed value.  For a $300,000 house this equates to a yearly tax bill of $3,750.  In comparison to other cities in Hampton Roads like Virginia Beach, you would pay $2,970, or Chesapeake where you would pay $3,150.  The only other city in the South Hampton Roads area that has a higher tax rate is Portsmouth, Virginia, as they charge $1.30 per $100 of assessed value.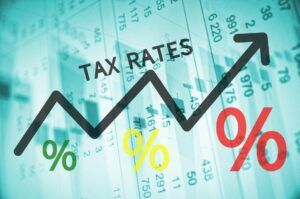 There are two other very important things about Norfolk, Virginia that I feel may cause you pause about living there.  Those two things can be found on my YouTube video that is shown above this article.  If you want to check out my channel that is all about Life in Hampton roads Virginia, please click here.
Additionally if you would like to check out more articles on the Cities throughout Hampton Roads, please check out my blog posts here.
Want To Schedule A Time To Talk?
Get in contact with my team and I on how we can help you with your move to Hampton Roads Virginia.