Hottest Chesapeake Virginia Neighborhoods For Homebuyers
Share this blog with your friends and family!
Top Neighborhoods in Chesapeake, Virginia
1. Bryan's Cove
Bryan's Cove is a fairly new selection of houses and 3 story townhomes, found along the Elizabeth River in Chesapeake, Virginia.  These homes were first started in 2018 and new houses continue to be built.  I really like that the neighborhood has a community dock where you can dock your boat. From the location of the boat dock,it's easy access to the Elizabeth River and a 15 minute boat ride to the Waterside area of Norfolk, Virginia. Additionally this neighborhood is located in the very highly desirable school zone of Grassfield High.
The houses in this Chesapeake neighborhood are 3 and 4 bedrooms and vary between 1,500 and 2,500 square feet. This neighborhood is also very centrally located within the city and is near shopping and the major interstates.  If there is anything negative about this neighborhood, in my opinion it would be the lack of yards throughout the neighborhoods.  There are, however, plenty of common areas.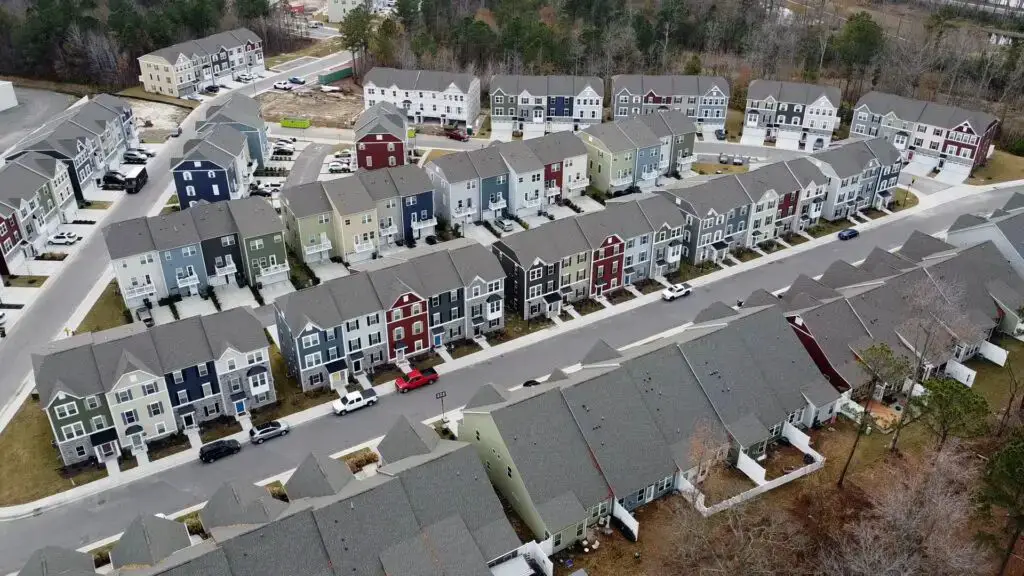 2. Sanderson Estates
If you're looking for a nice house with a large lot, then you will probably really like Sanderson Estates.  This Chesapeake neighborhood is located in the Southern area of Chesapeake. This neighborhood is extremely new as most of the homes were built in 2021 and there are many more houses planned.  As far as size goes, these detached homes range from 2,000 to 3,600 square feet.
Beyond the space of the lots, this neighborhood also boasts another highly rated school zone as it's located in the Hickory zone. These ratings are created by Niche.com and according to this site, Hickory High is a top school in Chesapeake, Virginia.  Unlike the previous neighborhood of Bryan's Cove, the one downside of Sanderson Estates is that it is "out there". As it's a 10-15 min drive to grocery stores and it isn't centrally located at all.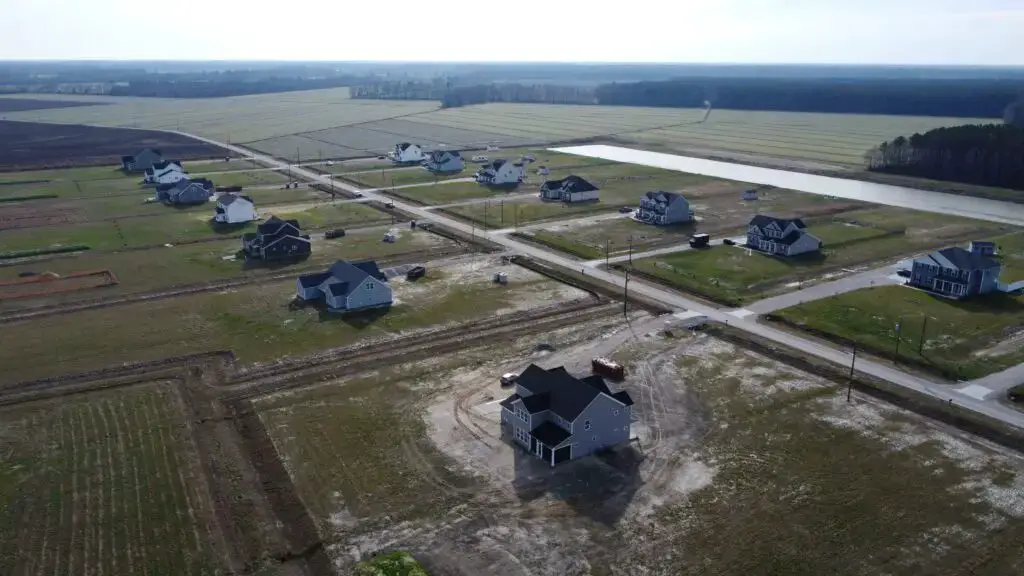 Our team talks to so many people thinking about moving to Hampton Roads Virginia just like you and we absolutely love it! Click the button below or go ahead and shoot us a text by tapping this number: (757)-520-2092
3. Culpepper Landing
Culpepper Landing is a very large neighborhood located in the Deep Creek area of Chesapeake, Virginia.  Similar to the previous neighborhoods, there still are new homes being built, however this neighborhood was first developed in 2008.  This neighborhood has a wide variety of home styles. In Culpepper Landing there are Detached Homes, Condos, and Townhomes. Due to this variety there is a large range of sizes, as they range from 1,400 to 4,300 square feet.
A few things I really like about this neighborhood is the location, different varieties of homes, and the abundance of walking areas.  Culpepper Landing has easy access to Interstate 264 and the surrounding cities within Hampton Roads.  Also this neighborhood offers more affordable options than other similar style new construction in Chesapeake.  If there is any con, depending on your thoughts, it would be the monthly fees your required to pay for the Homeowner's Association.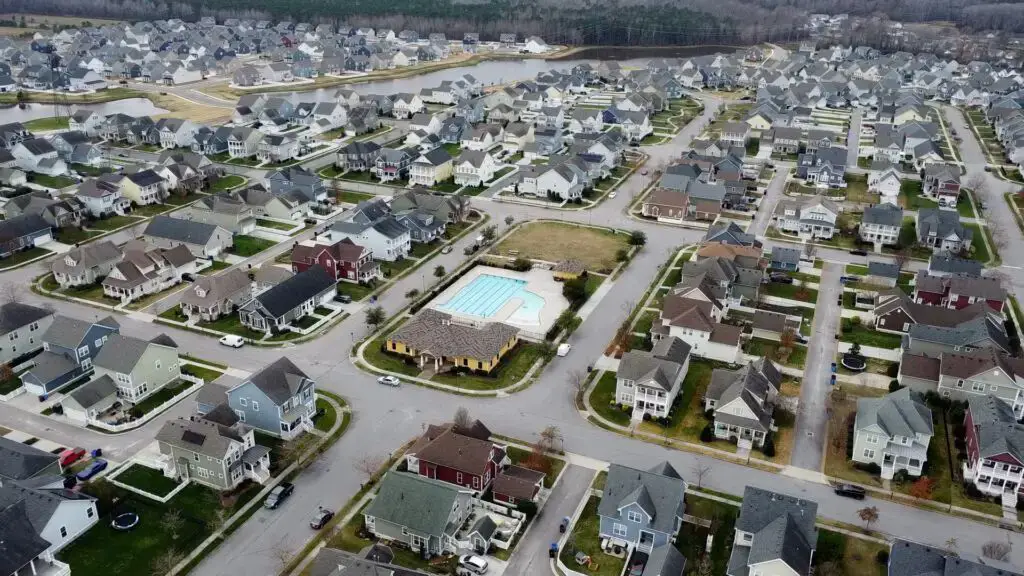 Is Chesapeake, Virginia Right For You?
Chesapeake, Virginia is a wonderful city within Hampton Roads.  You truly have many different living styles throughout the city, depending on your preference of lifestyle.  When determining if Chesapeake is right for you, you also need to consider the cost of living in Chesapeake, Virginia. As I mentioned previously, we recently created a YouTube Video about the Hottest Chesapeake, Virginia Neighborhoods, in that we go much further in depth.
Want To Schedule A Time To Talk?
Get in contact with my team and I on how we can help you with your move to Hampton Roads Virginia.