Living in The Dam Neck Military Base Area of Virginia Beach Virginia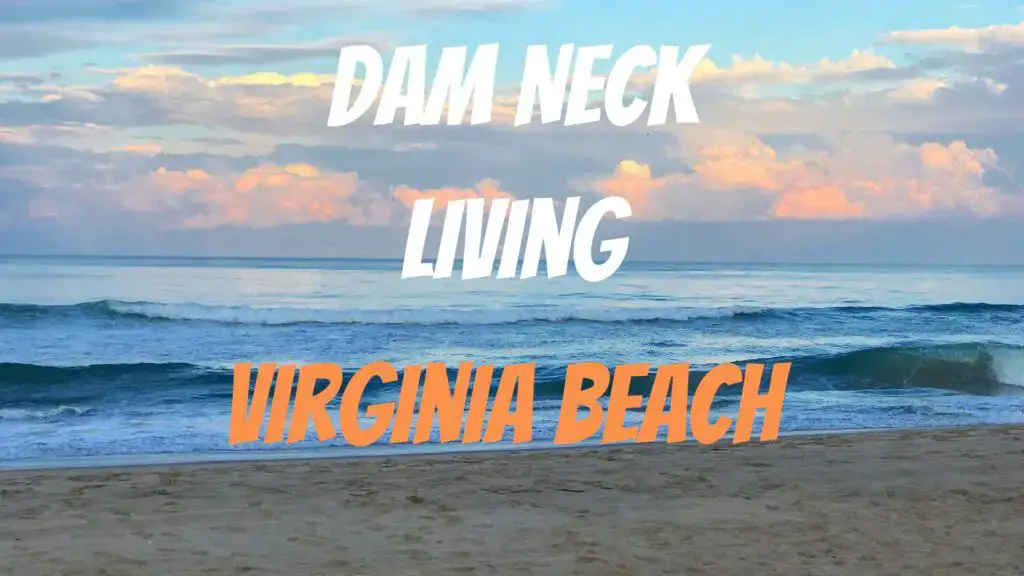 Are you in the Navy and planning to be stationed at one of Virginia Beach's military bases, such as Dam Neck Annex? If so, then Virginia Beach is a great choice! It offers a fun environment, nearby beach access, top-notch schools, and plenty of activities. Whether you're looking for a new place to call home or just wanting to make the most of your time stationed in Virginia Beach, Dam Neck area is definitely one worth considering!
With miles of sandy beaches and clear blue water, Virginia Beach is a popular destination for tourists and locals alike. In Dam Neck, you can enjoy all that the beach has to offer, whether you prefer to spend your days lounging on the sand, swimming in the ocean, or fishing off the pier while still living near the bases.
Share this blog with your friends and family!
Education near the Dam Neck Military Base and Surrounding Areas
Located nearby the Naval Air Station Oceana Dam Neck Annex, Ocean Lakes High School of Virginia Beach, Virginia is a top rated public school. This accredited school offers students an opportunity to engage in activities such as sports teams, clubs or electives  in addition to their Mathematics and Science Academy. Niche.com gave Ocean Lakes High a grade of an A+, proving that it is a fantastic educational option around the Navy base in Virginia Beach.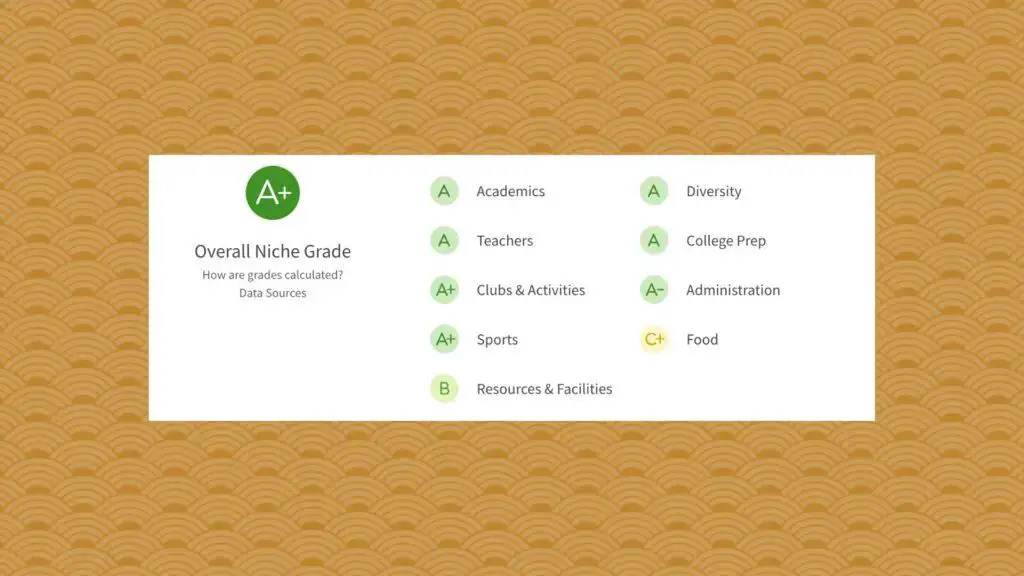 Our team talks to so many people thinking about moving to Hampton Roads Virginia just like you and we absolutely love it! Click the button below or go ahead and shoot us a text by tapping this number: (757)-520-2092
Dam Neck Virginia Beach Neighborhoods
As the Navy base of Dam Neck is located in Virginia Beach, Virginia. In and around Dam Neck, there are several neighborhoods that make up the Ocean Lakes High School zone. Each of these areas have their own unique character and offerings to explore.
Princess Anne Plaza is a popular neighborhood in Virginia Beach, Virginia that's located near the Navy base. This area is known for its convenient location and attractive homes. It lies at the intersection of Princess Anne Road and Nimmo Parkway.
One of the main features of Princess Anne Plaza is its proximity to a wide range of shopping and dining options. The neighborhood is located near several large shopping centers within the Nimmo Area, which has many shopping options to choose from. There are also many restaurants and cafes in the area, making it a great spot for foodies.
The area is known for its mature landscaping and tree lined streets. The homes are a mix of older and newer construction, there are both single family homes and townhomes. Many of the homes are well-maintained and have been updated over the years. They offer a variety of styles and amenities that can fit different tastes and budgets.
Located in the famed Ocean Lakes High School zone, Lagomar is a premier neighborhood just minutes away from Dam Neck Annex – Virginia Beach's navy base. This area of the city boasts luxurious and spacious homes, offering families an attractive suburban atmosphere that pairs perfectly with excellent nearby schools. Though more expensive than some other areas in Virginia Beach, Lagomar is a desirable place to call home.
There are also several townhome and apartment communities near the Dam Neck base. These communities offer convenient, maintenance-free living and are popular choices for busy professionals and young families.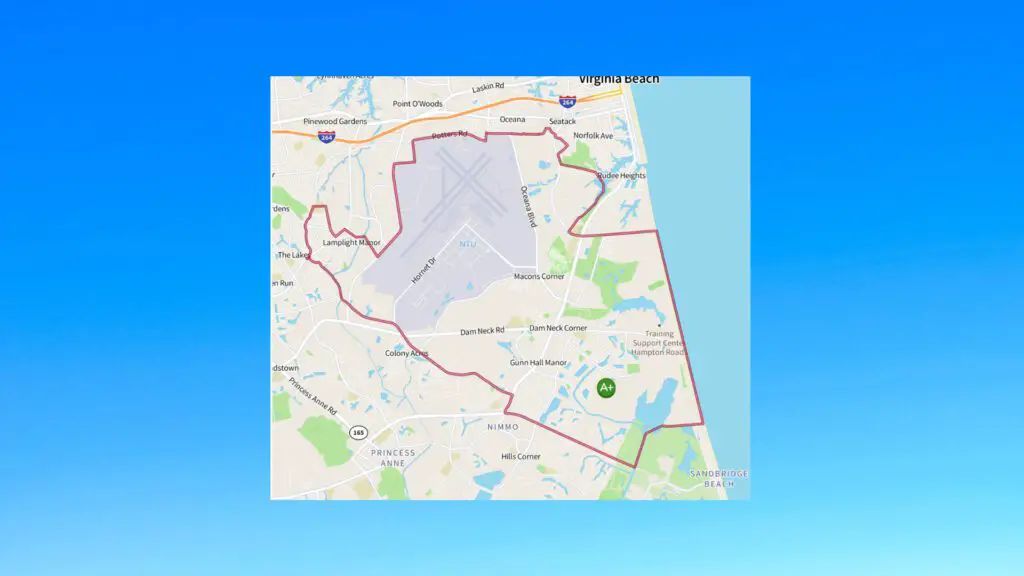 Other Features of The Dam Neck Area
Located in Virginia Beach, Virginia, families who live near the Naval Air Station Dam Neck Annex are part of a vibrant naval community with access to amenities. In addition to its proximity to NAS Oceana, the area also offers parks and playgrounds for children and the Virginia Aquarium & Marine Science Center for educational opportunities. Families in this part of town can benefit from a sense of camaraderie and ample resources.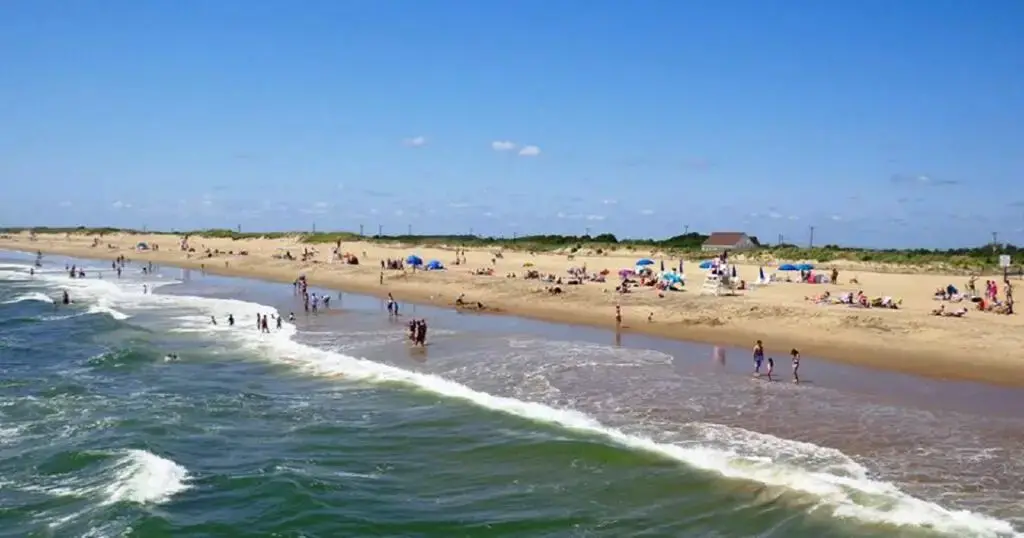 Is Living in the Dam Neck Area of Virginia Beach Right For You?
The area of Dam Neck in Virginia Beach is a popular and bustling neighborhood home to one of the largest United State Navy bases on the East Coast. Dam Neck offers a high quality of life and plenty to do, from shopping and dining options to recreational activities such as swimming, surfing or just enjoying the beach. If you're considering a move to Virginia Beach, this distinctive neighborhood around the Navy base is worth exploring.
However as always, I would tell you to do your research so you can decide if it's right for you and what area is best for you.  I recently wrote an article about the Pros and Cons of Virginia Beach Virginia and also what it Cost to Live in Virginia Beach.  This information will help you to decide for yourself, Virginia Beach, Va is a good place to live for you.
If there is anything you think I missed or you have any questions about the city please comment below or reach out to me here.
I hoped you enjoyed reading all about this area of Virginia Beach, Virginia. Please check out my other blogs on the Hampton Roads area here.
CLICK ANY OF THE BUTTONS BELOW TO SHARE THIS ARTICLE TO YOUR SOCIAL MEDIA OR PRINT OUT IF YOU NEED TO.