The Best Neighborhoods For Family Living in Virginia Beach, Virginia
Virginia Beach, Virginia can be a wonderful place to live, as it has awesome beaches, great outdoor activities, and everything you would need to call the city your home.  Virginia Beach is well known for being family friendly, as it has highly rated schools and the crime rate shows it's a much safer area than other parts of the country.  With that said, if you're raising your family, deciding where to live in Virginia Beach is even that much more important.  We're going to review a few of my Top Neighborhoods to Live in Virginia Beach, especially if you're planning on raising a family here.  For additional neighborhoods and a more detailed look at each neighborhood, please check out my video above as you can take a look at each from high above to really see what they're like.
Ashville Park is a relatively new development in the southeastern part of Virginia Beach.  While construction still continues today, this neighborhood was first started in 2008. This neighborhood has a nice mixture of homes from 2,000 square feet all the way up to over 7,000 square feet.  Due to the large homes included in this neighborhood, this neighborhood is a little on the expensive side compared to the average in Virginia Beach, with the most recent median price being $790,620 according to data from Realtors Property Resource. This source is a data resource for Realtors throughout the country.  One of the things that attracted me to this neighborhood and made me include it on my list, was the amazing walking trails throughout the neighborhood.  These trails go along many different lakes and through some amazing gazebos as well.  Additionally on the outside of the neighborhood, they're horse riding trails as well. While there are some very large homes in this neighborhood, there are also 4-5 bedroom homes for those looking for an upgrade from their current home.  Additionally, this neighborhood is a short distance to the beach, as it's only 15 minutes to Sandbridge and 20 minutes to the Virginia Beach Boardwalk.  As far as school districts are concerned, Ashville Park is located in the Kellam School District.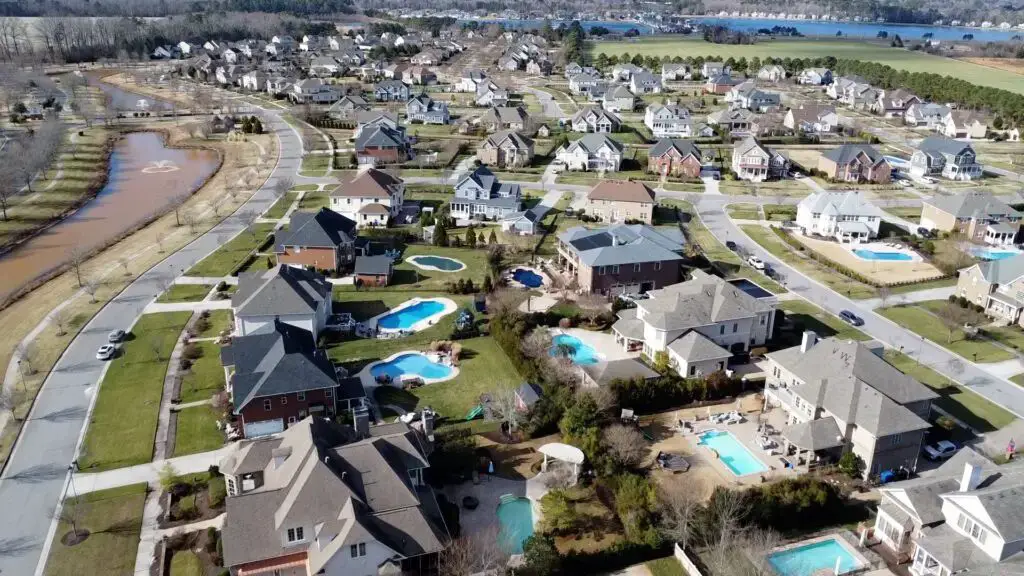 Another popular newly constructed neighborhood in Virginia Beach, would be the neighborhood of Spence Crossing.  This neighborhood consists of condos and is currently priced as a much affordable option for homeowners, especially first time homeowners.  Construction in this neighborhood began in 2014 and similar to Ashville Park, there are still homes being built today.  The houses themselves range in size from 1,200 square feet to near 2,800 square feet.  This neighborhood is located in Salem School District, which Salem High School is home to Virginia Beach's Visual and Performing Arts Academy.  This neighborhood also includes a community pool and clubhouse, for when you want to relax with friends and family.  I really like the location of this neighborhood as it's centrally located in the city and not far from the Naval Bases and major highways.  Additionally the pricing of these homes is very affordable compared to other neighborhoods in Virginia Beach.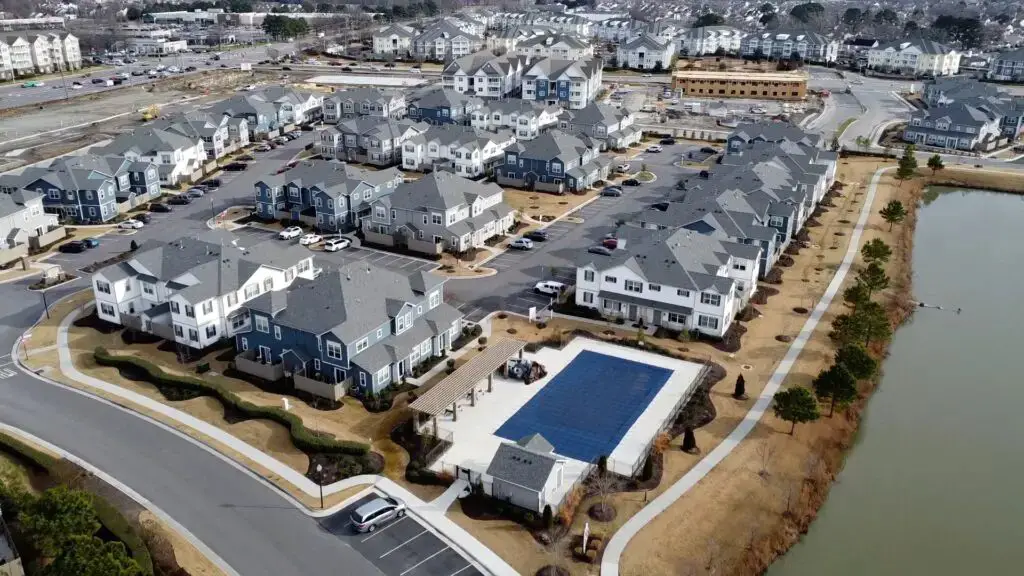 Want To Schedule A Time To Talk?
Get in contact with my team and I on how we can help you with your move to Hampton Roads Virginia. 
Courthouse Estates is another popular neighborhood within Virginia Beach.  This neighborhood is located in the Southeastern portion of the city, not far from the Municipal Center and Courthouses, hence the name of the neighborhood.  Unlike the previous two neighborhoods, Courthouse Estates isn't new construction as the houses were built in the nineties.  This neighborhood consists of many detached homes that are spread throughout smaller neighborhoods within Courthouse Estates.  The sizes of these homes vary from 1,400 square feet to almost 4,000 square feet.  Similar to the previously mentioned, Asheville Park, this neighborhood has many great walking trails throughout.  As far as the schools are concerned, Courthouse Estates is located in the highly sought after Kellam School District. This neighborhood also has a different feel as it's located in the more non-traditional rural part of the city.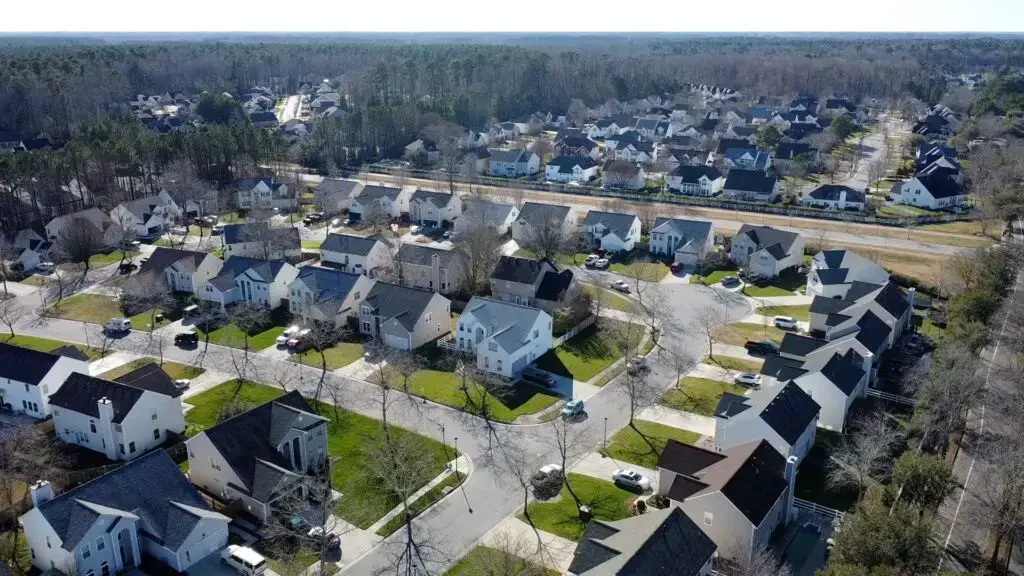 Are these Virginia Beach Neighborhoods Right For You?
Virginia Beach is a very enjoyable city to live in.  The city is home to some great outdoor activities such as the beaches, parks, and concert venues.  In addition to the three Navy Bases, Virginia Beach is home to many other employment opportunities.  All of this makes the city a very attractive option for those looking to move into the Hampton Roads area.  What neighborhood you decide to live in is a very important decision, however, regardless of the lifestyle you prefer, Virginia Beach has a neighborhood suited for every lifestyle.  If you still aren't sure if the city is right for you, check out my blog on the Pros and Cons of Living in Virginia Beach.  You should be able to decide what Virginia Beach neighborhood is right for you.
If there is anything you think I missed or you have any questions about the city, please comment below or reach out to me here.
I hope you enjoyed reading this article. If you didn't get a chance to watch the video, then you may have missed out on some of the information that didn't make this article. Check out the video and for more content head over to our YouTube Channel "LIFE IN HAMPTON ROADS". Don't forget to SUBSCRIBE!
CLICK ANY OF THE BUTTONS BELOW TO SHARE THIS ARTICLE TO YOUR SOCIAL MEDIA OR PRINT OUT IF YOU NEED TO.