Is Suffolk, Va a Good Place to Live For You?
Share this blog with your friends and family!
Discover the Benefits of Living in Suffolk, VA
Is Suffolk, Va a good place to live for your family and you? That is a question I hear a lot from my clients who are moving to the area.  There are many things you should consider when choosing what city in Hampton Roads is right for you.  Those include the location of your employer, school rankings, crime rate, cost of living, among other things.  Each criteria will hold more value to you depending on your living situation and lifestyle.
Suffolk, VA is a good place to live for those seeking a peaceful lifestyle, proximity to beautiful beaches and plenty of outdoor activities. As the largest city by square mileage in Virginia's Hampton Roads region, Suffolk offers small-town charm with access to big-city amenities, making it an attractive destination for families and young professionals alike. Learn about the benefits of living in Suffolk, VA and discover why this city should be your next home.
Suffolk Has Scenic Outdoor Experiences for All Ages
No matter your age, Suffolk, VA has plenty of breathtaking outdoor experiences to offer. From exploring all the wide open spaces, riding jet skis in the Nansemond River or fishing in the picturesque Lake Drummond in the Great Dismal Swamp National Wildlife Refuge, you'll never be at a loss for fun activities when living in Suffolk!
Those looking for a more leisurely day of outdoor recreation will enjoy visiting either the Constant's Wharf Park and Marina or Sleepy Hole Park. The former offers views of beautiful boats drifting by, while the latter allows visitors to take in scenic views of the Nansemond River while they picnic, enjoy a romantic sunset stroll, or fish from the nearby beach. With all these amenities and its convenient proximity to beautiful beaches like Virginia Beach and Williamsburg, Suffolk is an ideal place for families of all ages to call home.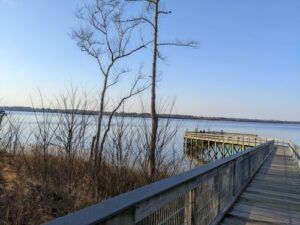 Choose From a Variety of Local Events and Experiences
Suffolk, VA offers a great selection of enriching activities and events for all members of the family. From outdoor festivals like the Suffolk Peanut Fest to art exhibitions, live music shows, farmers markets, and so much more, there are plenty of opportunities to explore your interests and find something new whenever you need a change of pace. Whether you're into the arts or nature, you won't be disappointed with the plethora of exciting experiences that this area has to offer!
There's plenty to do for the whole family in Suffolk, VA. Whether you're looking for a place to settle down or a place to wander around during your downtime, Suffolk's downtown area is definitely a good option to consider. There's plenty of things to do,see and experience here. The friendly people make it even more welcoming. So if you're looking for an affordable and unique area with plenty of activities to keep you busy, then Suffolk VA is definitely worth checking out!

What Is the Crime Rate in Suffolk, VA?
Suffolk, VA has a relatively low crime rate compared to other large cities in the U.S. According to the 2010 census, it had a total crime rate of 3.69 per 1,000 residents. The violent crime rate is even lower, at just 0.45 per 1,000 residents - making Suffolk one of the safer large cities in America. In addition to its low rates of violence and other major crimes, Suffolk is also home to a variety of initiatives designed to keep communities safe and secure.  I will say however, compared to some of the other Hampton Roads cities, the crime rate isn't as good according to Niche.com.
However, Suffolk is a highly secure city which makes it a great place to raise a family and settle for many people. Neighborhood Watch programs, regular police patrols, and security cameras help to keep the streets safe from criminals. For parents, there are numerous educational opportunities available in the city's public schools as well as private institutions. The cost of living in Suffolk is also lower compared to many other large cities, making it attractive for individuals and families looking for more affordable housing options. All these factors make Suffolk a very good option if you're looking to settle down somewhere with lower levels of crime than other big cities and plenty of amenities.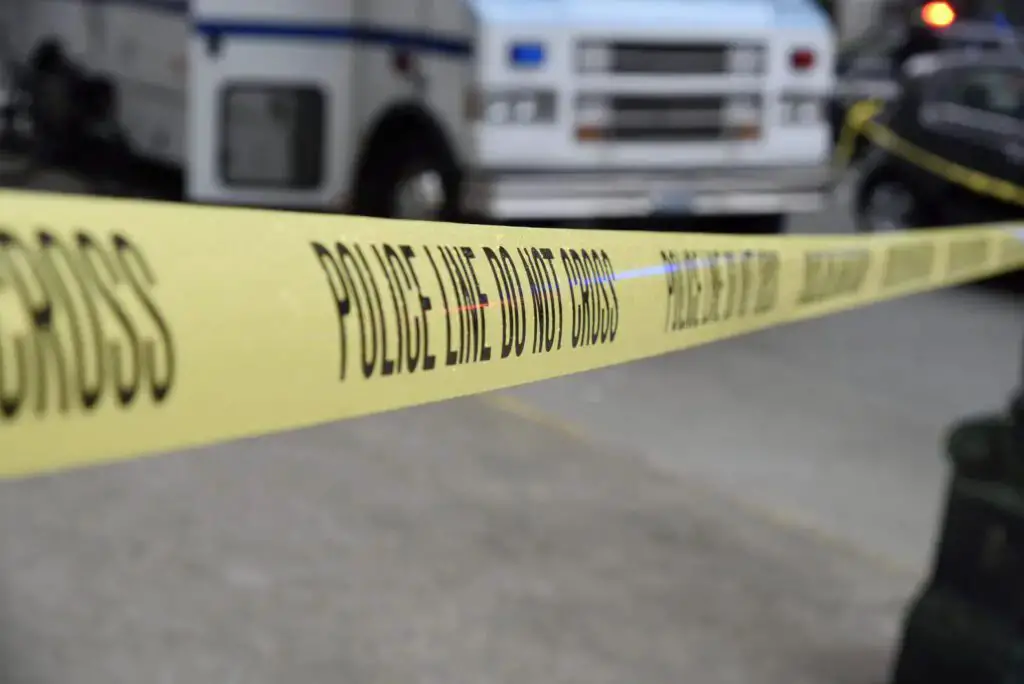 Is Suffolk Right for you?
Suffolk, Va is a great place to live and raise a family in my opinion.  It has many different options depending on the lifestyle you prefer. In addition to Suffolk, Hampton Roads has many great cities to choose from.  If you enjoy the beach then Virginia Beach might be for you or if you enjoy a more traditional city living, then Norfolk might be your choice.
However, I would tell you to do your research so you can decide if it's right for you and what area is best for you.  I recently wrote an article about the Pros and Cons of Suffolk, Va and also what it Costs to Live in Suffolk, Va.  This information will help you to decide for yourself, if Suffolk, Va is a good place to live for you.
We hoped you enjoyed reading this article. If you didn't get a chance to watch the video then you may have missed out on some of the Pros and Cons of Living in Suffolk Virginia. Check out the video and for more content head over to our YouTube Channel "LIFE in Hampton Roads Va". Don't forget to SUBSCRIBE!
CLICK ANY OF THE BUTTONS BELOW TO SHARE THIS ARTICLE TO YOUR SOCIAL MEDIA OR PRINT OUT IF YOU NEED TO.
Our team talks to so many people thinking about moving to Hampton Roads Virginia just like you and we absolutely love it! Click the button below or go ahead and shoot us a text by tapping this number: (757)-520-2092