Where Are The Best Places To Live In Hampton Roads Virginia?
Choose An Area To Learn More
Click on an image to learn more about that area and if it is a good fit for your lifestyle. 
If you're moving to Hampton Roads Virginia you're going to want to live in the most ideal spot for your lifestyle.
Want To Schedule A Time To Talk?
Get in contact with my team and I on how we can help you with your move to Hampton Roads Virginia. 
All About Living In Hampton Roads, Virginia
Advice on all things about Life in Hampton Roads, real estate, costs and more.
---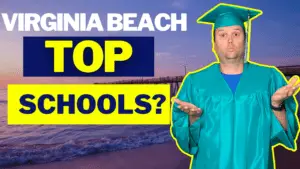 What Are The Best Schools in Virginia Beach? Choosing the right school for your child is an important decision, and if you're in Virginia Beach, you'll want to know which schools are the best. This quick guide provides you with all the information you need to make an informed decision, ...
Read More