Top Neighborhoods in Suffolk, Virginia
Suffolk, VA is home to a variety of vibrant and diverse neighborhoods. The area varies from suburban charm and rural living to bustling commercial hubs and small-town serenity, each one brings something unique to the area. In this article we will get to know the Suffolk neighborhoods better and find out which one suits you best.  While there are many neighborhoods to choose from, I have picked a few of my favorite neighborhoods to discuss.  In the video above I actually give more detailed information and there are drone shots of each neighborhood as well.
Each of these neighborhoods below that I picked is based on many different factors.  I tried to have a good list of not only wonderful neighborhoods with the most elegant houses, but also affordable options for many different budget ranges.  Also in reviewing these neighborhoods I tried to cover different areas throughout the city, as that wasn't hard to do as the city of Suffolk, Virginia is the largest city in Virginia by square miles.  As you will see depending on what lifestyle you prefer, the city of Suffolk, Virginia has all the options covered.  Please continue to read as I give you a short list of my top neighborhoods in Suffolk, Virginia.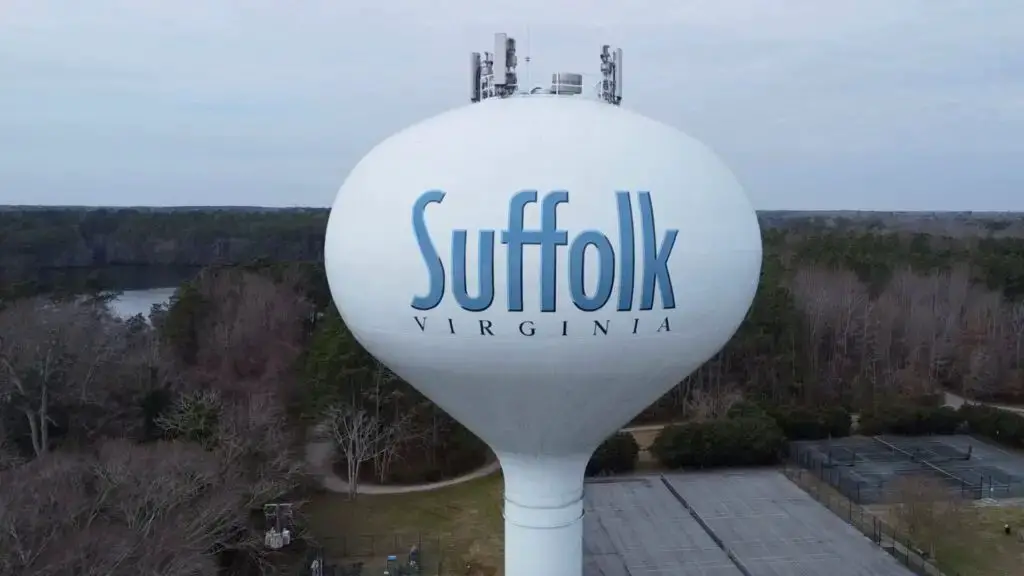 Burbage Grant Neighborhood
My first neighborhood is one of the larger and more established neighborhoods on my list.  It's located in the north end of Suffolk near the border of Chesapeake and also very close to the Monitor-Merrimac bridge. The neighborhood of Burbage Grant was first started in 1994.  This neighborhood is a nice mixture of both single family homes and townhomes.  One of the main reasons I have this neighborhood listed is due to the large range in prices that are available.  The townhomes currently are being listed in the mid-$200s and range 1,200-1,800 square feet.  Most of these townhouses were built in the late nineties.  As far as the detached single family homes, they range in size from 1,800-3,600 square feet and start in price from the mid-$300s up to $600,000. These houses were mostly finished in the late 2000s.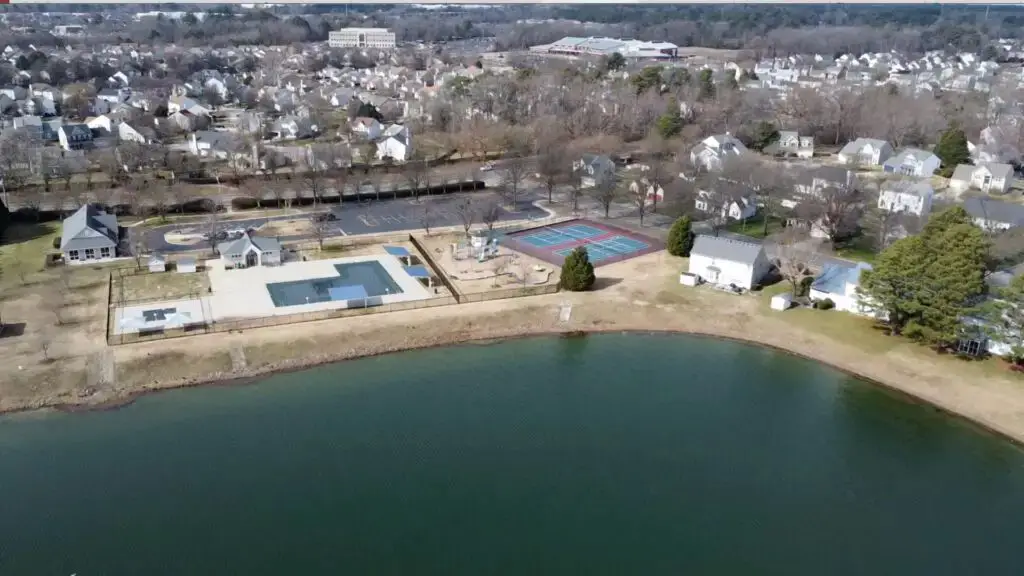 Bennett's Creek Quarter Neighborhood
The neighborhood of Bennett's Creek Quarter is the newest neighborhood on my list. This neighborhood is located near Bennett's Creek near the Harborview area. This neighborhood has a good mixture of pricing, however all the houses are condos, therefore you will be paying additional condo fees.  Construction in this neighborhood started in 2021 and continues today.  Depending on the style you like, this neighborhood has 3 story townhome style homes or the more traditional condo style attached homes.  From a size perspective these homes range from 1,200-2,300 square feet and are priced new at the mid $200s to upper $400s. Beyond just being new, a benefit of this neighborhood is it's more centrally located to other cities in Hampton Roads and not far from the major highways in the city of Suffolk.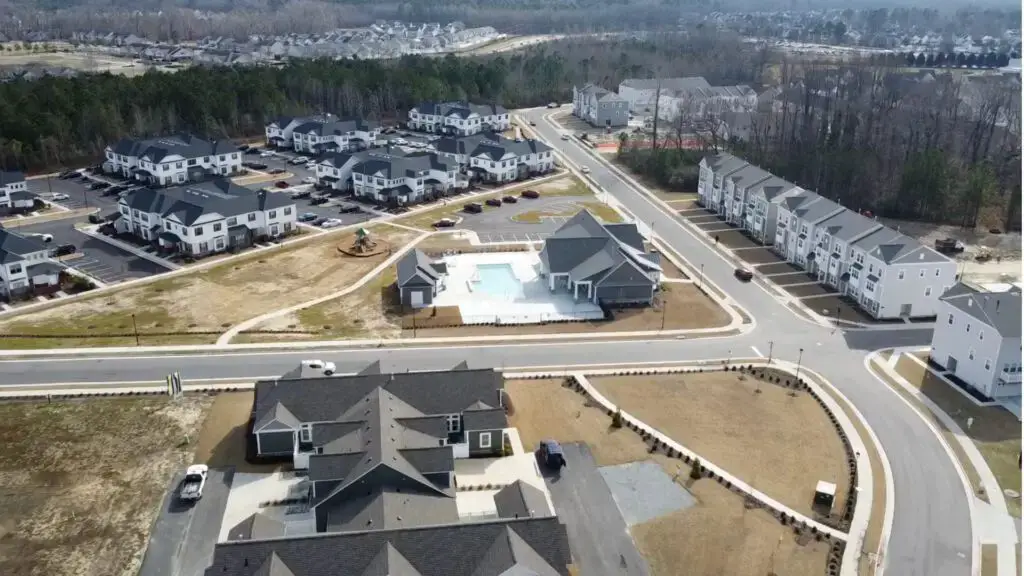 Our team talks to so many people thinking about moving to Hampton Roads Virginia just like you and we absolutely love it! Click the button below or go ahead and shoot us a text by tapping this number: (757)-520-2092
Nansemond Pointe Neighborhood
The neighborhood of Nansemond Pointe is one of my favorite neighborhoods in the city of Suffolk, Virginia.  It's located along the Nansemond River and consists of 86 homes mostly built between 1999-2004.  This neighborhood is a wonderful collection of elegant brick homes with large half-acre lots. The sizes of the homes vary greatly with the smallest around 2,800 square feet all the way up to 6,000 square feet.  The bedroom count is mostly 4-5 bedrooms, however you can find some with 6 and 7 bedrooms in this neighborhood.  As far as pricing goes, due to its great location near the water, the median house price currently is right around $609,000. I really like this neighborhood due to its country feel based on its rural location. Additionally it's a short walk to the Sleepy Hole Park, which as I have noted in previous articles, is a wonderful park for families and people of all ages.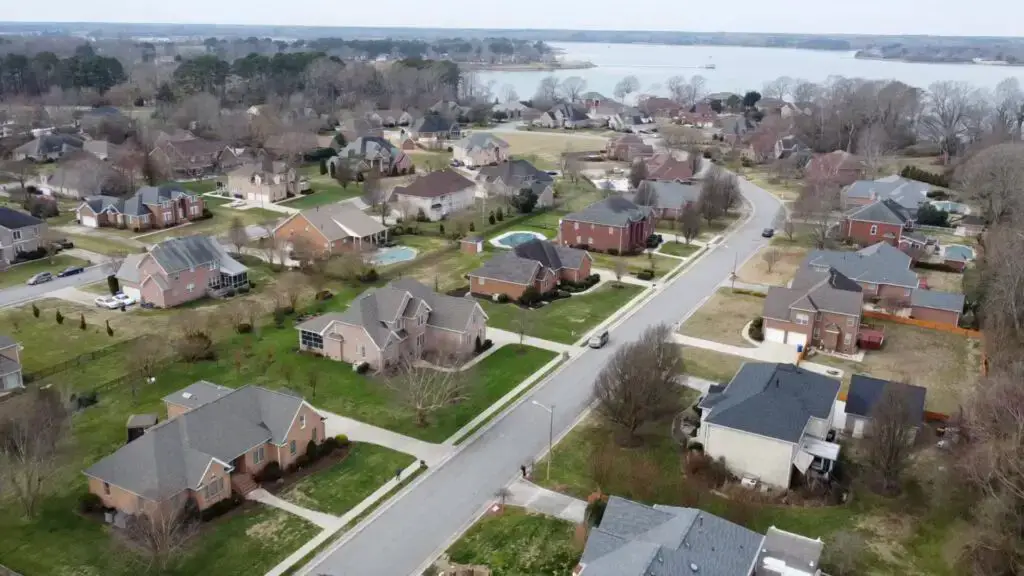 Are these Suffolk Neighborhoods right for you?
I feel Suffolk, Virginia is an amazing place to call home due to its variety of neighborhoods. I recently did another article on whether living in Suffolk would be right for you. You will have to make that decision for yourself, however from historic areas to waterfront communities, and even new developments, Suffolk boasts an array of options for every type of lifestyle. Residents can enjoy the city's top neighborhoods including Burbage Grant, Nansemond Pointe, and Bennetts Creek Quarter, each offering access to great schools, plentiful amenities, and a robust sense of community. Whether you're a young professional, growing family or retiree, there is a Suffolk, Virginia neighborhood that will be perfect for you!
If there is anything you think I missed or you have any questions about the city please comment below or reach out to me here.
I hoped you enjoyed reading this article. If you didn't get a chance to watch the video then you may have missed out on some of the pros and cons of living in Norfolk Virginia. Check out the video and for more content head over to our YouTube Channel "LIFE IN HAMPTON ROADS". Don't forget to SUBSCRIBE!
CLICK ANY OF THE BUTTONS BELOW TO SHARE THIS ARTICLE TO YOUR SOCIAL MEDIA OR PRINT OUT IF YOU NEED TO.