Chesapeake is located in the middle of South Hampton Roads.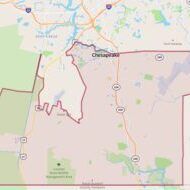 Hickory/Great Bridge/ Grassfield
Families are flocking to Southern Chesapeake. Learn More about this  area of the city and why it's growing so fast.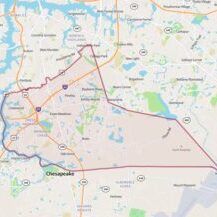 Greenbriar/Northern Chesapeake
Greenbriar is home to a lot of the businesses in Chesapeake and also many of the  established neighborhoods in the city.
Western Branch is in the western part of the city and includes Harborview which is an area with a lot of recent growth. Learn more about why this area continues to grow.
Check out VLOG Tours of these areas on our YouTube Channel just like this one of the whole city of CHESAPEAKE. You can watch it right here!
All About Living In Chesapeake, Virginia
Advice on living in Chesapeake, real estate, and more.
---
Choose An Area To Learn More
Click on an image to learn more about that area and if it is a good fit for your lifestyle.