We're sorry to inform you the page you requested is currently under construction and will be available soon!
There's tons of other great information on our site including blogs and videos below.
Thanks, DJ Parker
All About Life in Hampton Roads, Virginia
Advice on all things Living in Hampton Roads, Real Estate, Costs and More.
---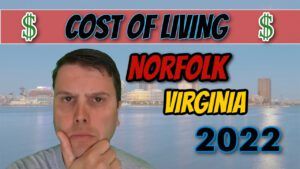 Cost of Living In Norfolk Virginia      So are you thinking about moving to Norfolk, Virginia? Then you're probably wondering what the costs are associated with living in Norfolk, Virginia.  While the cost of everything is seemingly going up daily, nationally, in Norfolk Virginia it is no different.  I'm ...
Read More